New to our site?
Save 20% on your first order!
Can't find the perfect card?

"I LOVE Greeting Card Universe cards! I received a card from a cousin a couple of years ago and thought it was fantastic so I have been sending special cards ever since. I just sent 3 personalized cards to 3 friends who were having milestone birthdays (70 and 80). So much better than anything I can find in a store!"
Leslie - Sep 22nd, 2023
"So well done and delivered expeditiously!"
Diane - Sep 21st, 2023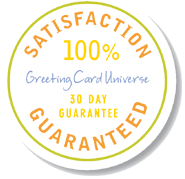 Search was unable to find any results for
"friend%20birthday"
.
You may have typed your word incorrectly, or are being too specific.
Try using a broader search phrase or try one of our most popular search phrases.
Take a look at our most popular Greeting Cards:
---
---
Popular Searches