New to our site?
Save 20% on your first order!
Can't find the perfect card?

"Love the cards I just received, and also your service is fast and sufficient. Thank you so very much!"
Vanessa - Jan 26th, 2022
"All the cards I receive from Greeting Card Universe are great! They are packaged with care and I am very happy with the excellent service. They always have the exact card I need."
Virginia - Jan 21st, 2022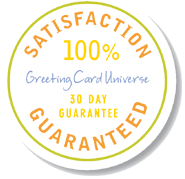 Search was unable to find any results for
"fathers%20day%20cards"
.
You may have typed your word incorrectly, or are being too specific.
Try using a broader search phrase or try one of our most popular search phrases.
Take a look at our most popular Greeting Cards:
---
---
Popular Searches