New to our site?
Save 20% on your first order!
Can't find the perfect card?

"The card is very clever. There was a delivery problem created by USPS. A replacement card was sent immediately. Very prompt and friendly service."
JOHN - Jan 26th, 2022
"It is a very cute card and made extra special with the personalization. Very pleased with the swift delivery. Will be ordering again...very soon!"
Debbie - Jan 21st, 2022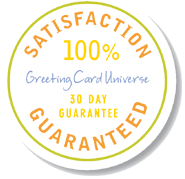 Search was unable to find any results for
"father%27s%20day"
.
You may have typed your word incorrectly, or are being too specific.
Try using a broader search phrase or try one of our most popular search phrases.
Take a look at our most popular Greeting Cards:
---
---
Popular Searches