New to our site?
Save 20% on your first order!
Can't find the perfect card?

"This sympathy card is so beautiful. I have ordered this card three times now and it is perfect."
Janet - Jan 31st, 2023
"I love ordering personalized cards from Greeting Card Universe and have ordered almost 100…never disappointed. In this order I just ordered get well cards to have on hand when I need them. I chose not to include names, but I like that I can tweak the message if necessary. The best card company out there!"
Barbara - Jan 28th, 2023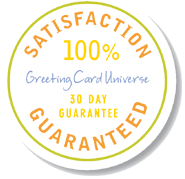 Search was unable to find any results for
"college%20graduation"
.
You may have typed your word incorrectly, or are being too specific.
Try using a broader search phrase or try one of our most popular search phrases.
Take a look at our most popular Greeting Cards:
---
---
Popular Searches