New to our site?
Save 20% on your first order!
Can't find the perfect card?

"It took me a bit of time to choose just the Valentine I wanted to send to my friends. I knew it when I saw it and liked the inside verse. I kept going back to it and finally decided it was the one. I did a little personalization and it was perfect. I was thrilled when I saw the finished the card. Once again I was not let down."
Nancy - Jan 26th, 2022
"I love all your cards. Everyone that gets one comments on them. Keep up the good work."
Gale - Jan 21st, 2022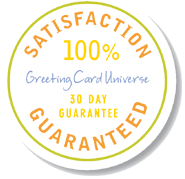 Search was unable to find any results for
"college%20graduation"
.
You may have typed your word incorrectly, or are being too specific.
Try using a broader search phrase or try one of our most popular search phrases.
Take a look at our most popular Greeting Cards:
---
---
Popular Searches