New to our site?
Save 20% on your first order!
Can't find the perfect card?

"Love, love these cards!!! The site popped up when I was looking for something else, looked intriguing so I checked. These cards are great, who knew there are cards for marathon runners! I will definitely order again!"
Sandra - Aug 15th, 2022
"Thank you for asking! I sincerely love your greeting cards. And I can't believe how quickly my cards arrive. Please know you have a loyal customer."
Jane - Aug 15th, 2022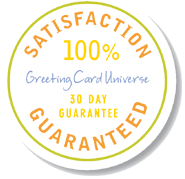 Search was unable to find any results for
"back%20to%20school%20cards"
.
You may have typed your word incorrectly, or are being too specific.
Try using a broader search phrase or try one of our most popular search phrases.
Take a look at our most popular Greeting Cards:
---
---
Popular Searches