New to our site?
Save 20% on your first order!
Can't find the perfect card?


"Every year we buy our Christmas Cards from this site. We are NEVER disappointed. This year is no exception. The cards are outstanding and we're delivered in a week. I can't wait to send them out."
Stephanie - Nov 28th, 2022
"Love getting these cards. High quality, fast service, been with Greeting Card Universe for years. I will continue to do business with them."
Elizabeth - Nov 29th, 2022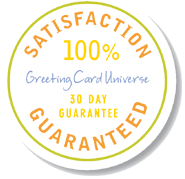 Search was unable to find any results for
"Wedding Anniversary"
.
You may have typed your word incorrectly, or are being too specific.
Try using a broader search phrase or try one of our most popular search phrases.
Take a look at our most popular Greeting Cards:
---
---
Popular Searches