New to our site?
Save 20% on your first order!
Can't find the perfect card?

Custom Photos (Front) reset

"They always have the BEST selection of cards. Have bought here many times and will continue to do so."
DUANE - Oceanside, California - Dec 1st, 2022
"All of your cards are beautiful. The variety of subjects is great, and the prices are even better. This is my shop for cards now, and I love personalizing individual cards. Thank you!"
Alice - Nov 28th, 2022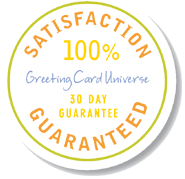 Search was unable to find any results for
"Anniversary"
.
You may have typed your word incorrectly, or are being too specific.
Try using a broader search phrase or try one of our most popular search phrases.
Take a look at our most popular Greeting Cards:
---
---
Popular Searches