New to our site?
Save 20% on your first order!
Can't find the perfect card?

Category
Custom Photos (Front)
Custom Text (Front)
Orientation
Adult Content
Artist

"Love your personalized cards! I receive the cards usually in 3 days, thank you!"
Jessica - May 21st, 2022
"I have been using your cards for a few years now. Have always been happy with the selection and the service. Will continue being a customer. Thank you."
Richard - Waterford, Michigan - May 24th, 2022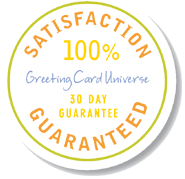 Search was unable to find any results for
"anniversary"
.
You may have typed your word incorrectly, or are being too specific.
Try using a broader search phrase or try one of our most popular search phrases.
$html->{footer_partner_js}