Tuesday, March 21st
GCU February Challenge Winner Michelle Lanoue
Please list any awards or contests you've won outside of GCU.
I was thrilled to have my children's books published a few years ago after going the self-publishing route. But sadly, the publisher, Crafty Canuck, closed shop.  I am back to self-publishing although I have been putting more energy into my GCU greeting cards as of lately.  I am always on the lookout for another publisher. You just never know! This is a page from my book, The Dinosaur and Ladybug in Heels Christmas Nativity Story. I have a few more in the series and a few different books other than the series. I have also illustrated a few children's books for other authors.
Please list the URLs of your 3 favorite cards in your storefront and why they are your favorites.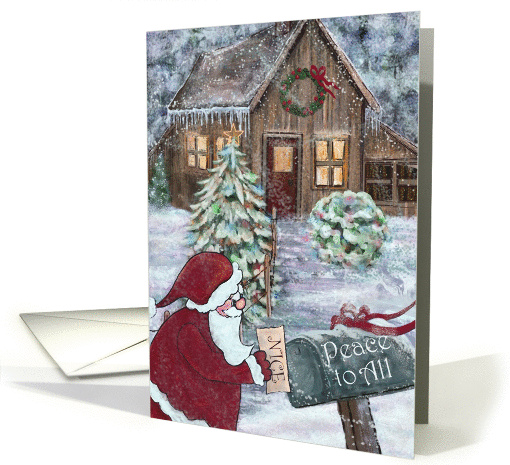 I think Christmas cards have always been my favorite card to illustrate. I have such wonderful memories of my children and Christmas, plus my own childhood memories of Christmas. So, this card, Peace to all with Santa at the mailbox, is a bit of whimsy, along with realistic. It shows a lot of the style I love to paint with. A lot of color and texture.
Another card which I would pick would be Father's Day card, boy fishing on beach.  This card was inspired by my grandson:)  I actually get a lot of inspiration from my two grandchildren.  They are the ones who inspired me to write the children's books I have written and illustrated.
This card was all about color.  This card was sketched in color pencil and then finished on the computer. Again, whimsy with color and a bit of realistic style.
Please list any of your professional social media sites.
The Amazon Author Central site shows all the children's books I have written and illustrated. I also have a web site. 
What were your inspirations for both of your winning cards? Please walk us through the process of how these cards went from ideas to greeting cards.
The Christmas Season's Greetings card was inspired by the Christmas song Walking in a Winter Wonderland.  I was humming the lyrics to myself  and a lot of it came out onto paper.  Like I said, Christmas cards are my favorite:)
 The second card was more about whimsical and cute! I was aiming for an Easter card without the traditional Easter symbols such as eggs, bunnies, etc. I added tulips and a white picket fence for a spring like Easter feel along with the mainly green and pink colors.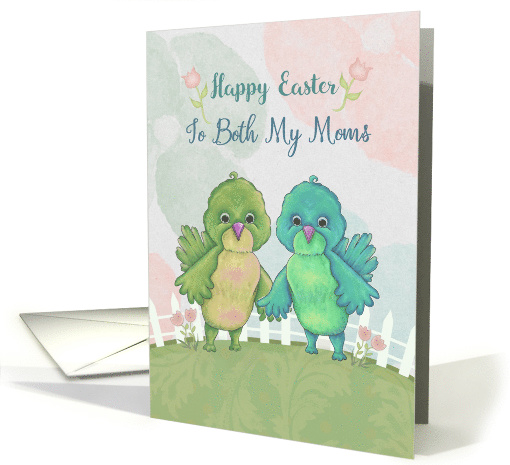 What sparked your interest in art? Did you start as a young child?
Oh yes. I was drawing from an early age. I loved doodling and portraits with pencils and charcoal mostly in the beginning stages of my artwork. I progressed to painting with mostly acrylic paints during my teen years. I didn't paint too much while raising a family but now that my children are all adults I am back to illustrating. I went on to buy a computer art program within the last 4 years and now 99 percent of my work is painted digitally.
Do you have formal training or are you self-taught?
I did take a few college courses but did not major in art.  A lot of my training was self-taught.
Is your work done by hand and then scanned or do you work entirely on the computer?
As I mentioned before, most of my work is now done digitally. I find for the artist without a lot of time, digital is the way to go. I will be painting along and discover I don't like what I have done and it isn't much of a problem because I can delete it and start fresh.
Have you ever/do you currently have a job other than as an artist?
I do. I actually work two jobs. I work at a local furniture shop as a sales aid coordinator and then as a  waitress at a local restaurant. I always look forward to coming home as to get creative and paint!
What GCU artist(s) do you admire?
Oh gosh, there are so many.  I must admit I first fell in love with Carol Kearns and Christie Black. When I first started on GCU I thought to myself that I wanted my cards to look as professional as theirs did.
I was in the midst of learning my digital art program and although I am still learning, I have become more comfortable and am able to create cards much more proficiently.
Looking at your storefront, all of your designs incorporate such lovely colors.  Can you share how you choose your color palettes?
Well thank you for that. I guess when I look at a color, I don't see a flat color. To me there are many blended colors in that  one color. I think that is where learning to paint with acrylics paid off. To make a desired color, I would incorporate many colors to bring life to the painting. I am still looking at different textures and digital paintbrushes to get desired effects with my computer program to simulate the lovely colors one can get on paper like with acrylic.
What would we be surprised to learn about you?
I am actually quite shy!  Once I warm up I am fine:)
Save
Save
Save
Save