Monday, May 26th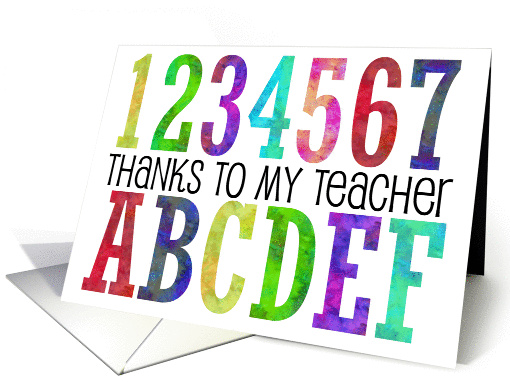 Considering everything teachers do on a daily basis to educate, nurture and inspire their students, there's is no better time than now to express gratitude and thankfulness.  Teachers are role models who change lives for the better and help students achieve their full potential.
Everything we are, we owe in some part to our teachers.
Give something back to the person who gave so much to you or your child. Don't wait for a special holiday – every day is a good time to send a teacher your appreciation. Greeting Card Universe offers one of a kind Teacher Thank You cards to send to an educator who has touched lives in positive ways. From Art teachers to Coaches to Math, Music, Sunday School and more, you'll find exactly the right design and message written from the heart.
What Are Happy Customers Saying About Greeting Card Universe?
"This is my first experience with Greeting Card Universe and it has been a pleasant one. I have searched for a long time for a card to the parents of a bride to be and couldn't locate one until…….finding G.C.U. online. I have now returned as a customer for all my necessary greeting card orders. Thank you for providing such a wonderful service and extensive line of greeting cards, invitations and announcements."- Joyce – Harwich, Massachetts – May 23, 2014