Friday, November 16th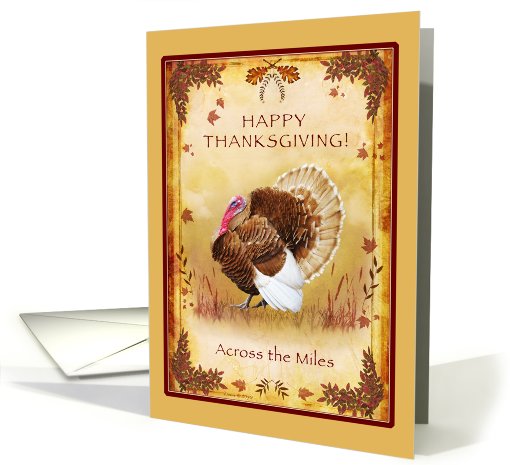 For each new morning with its light,
For rest and shelter of the night,
For health and food, for love and friends,
For everything Thy goodness sends.
—–Ralph Waldo Emerson
In the United States, Thanksgiving falls annually on the fourth Thursday in November. The celebration of family usually includes a traditional feast of turkey with the trimmings, although in recent years, alternatives to the Thanksgiving turkey, such as vegetarian options, have become more popular.
Here are five things about the history of this American holiday.
Thanksgiving Becomes Official: While arguably the first Thanksgiving dinner took place in 1621 (remember the story of the Pilgrims and the Native Americans you were taught in school?), the holiday was celebrated on different dates by the individual states until 1863, when President Abraham Lincoln declared Thanksgiving a national holiday to be observed each November.
Macy's Thanksgiving Day Parade: Other parades may march the streets of cities across the U.S. on Thanksgiving Day, but the parade sponsored by Macy's is the second largest in America and watched by over 50 million people on TV, and 3.5 million spectators in New York City. The first Macy's Day Parade took place in 1924. The famous giant helium balloons were added in 1927, and the spectacle continues today.
Don't Be a Turkey: This is not a good time to be a plump, delicious turkey. Eighty-eight percent of Americans consume nearly 46 million turkeys  at Thanksgiving. Annually, each American eats an average of 13.3 pounds of turkey – hopefully not all on the same day!
What Was on the Menu for the First Thanksgiving Feast? Venison, geese, swans and ducks, shellfish, lobster, and pumpkins, though not in the form of pies. Turkey, stuffing, cranberry sauce, etc. came much, much later to the American dinner table.
"Franksgiving": During the Depression in 1939, President Franklin D. Roosevelt attempted to move the date for Thanksgiving back a week to the third Thursday in November, hoping to increase retail sales to boost the struggling economy. People hated the idea and began calling the holiday, "Franksgiving." It wasn't a compliment. Finally, in 1941, Roosevelt bowed under pressure and signed a bill officially naming the fourth Thursday in November as the official date for the holiday.
Greeting Card Universe offers nearly 14,000 unique Thanksgiving cards in many themes and in 64 categories for all your friends, coworkers, business associates, and every member of your family. Need last minute cards? Order online and get free in-store pick up at Target stores
SPECIAL: Order 5+ cards, save 20%! Use code 2012NOV20 at checkout
What Are People Saying About Greeting Card Universe?
"I have been ordering cards from Greeting Card Universe for almost 2 yrs. now and have never been disappointed. I always find the perfect card and I love the fact that you can personalize them if you wish. They show great detail and I get lots and lots of compliments! But the BEST feature is….I never have to leave my house. : )"- Debora, November 14, 2012