Tuesday, November 17th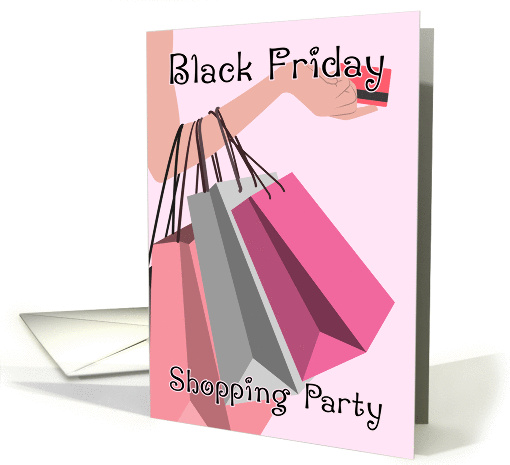 Black Friday starts, for many stores, at midnight Thanksgiving evening. Considered the start of the official holiday shopping season (although we all have at least one irritating friend who starts shopping in August!), Black Friday was begun in 2006. It is estimated that in 2014, 133 million people were stalking deals on Black Friday, spending approximately $50.9 billion, according to Black Friday (shopping)
For many people, Black Friday is not only a time for finding great deals, but also a time for a fun post-Thanksgiving outing with friends and family. Finding deals is the goal, and there are tools to help with this.
Shopping Apps
ShopSavvy  Available for both Apple or Android products.
Flipp  Provides weekly circulars in digital form.
Walmart App  Along with providing shoppers a way to look for deals at Walmart, this app allows shoppers to scan in an item at Walmart and add it to their wish list.
In anticipation of Black Friday, you will find these web sites helpful in planning your shopping.
Websites
The Black Friday Provides a round-up of online sales circulars.
Brad's Black Friday  This is a good source for "leaked" sales circulars.
There's a growing trend of Black Friday parties, when friends and families shop in groups, with a hostess sending out invitations. Some Black Friday party attendees even wear the same color shirts. As an added incentive, the average woman can burn 470-500 calories in 3 hours of shopping. So, you see, Black Friday isn't only about saving money and having fun with friends, it's also about improving your health!
Greeting Card Universe has a Pinterest board to help you plan your Black Friday party.
The artists at Greeting Card Universe have been busy designing cards for Black Friday.
Black Friday Shopping Party Invitations
For those who don't brave the throngs of shoppers but who want to wish their friends good luck, Greeting Card Universe also has you covered:
Good Luck with Black Friday Shopping Greeting Cards
Greeting Card Universe allows you to write a personal message on the inside of the card, and we'll even mail it for you! It's easy and quick.