Tuesday, June 18th
Sharon Dominick Photography, Design Challenge Winner, May 2019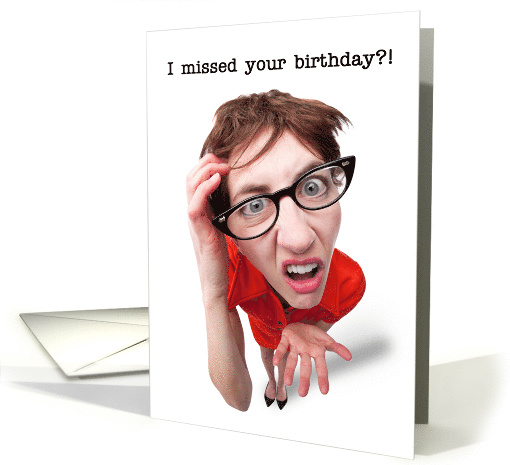 Please list the URLs of your 3 favorite cards in your storefront and why they are your favorites.
I love these three designs as they give a little taste of my favorite style of cards that enjoy creating. A tad funny, a bit quirky and sometimes cute and furry.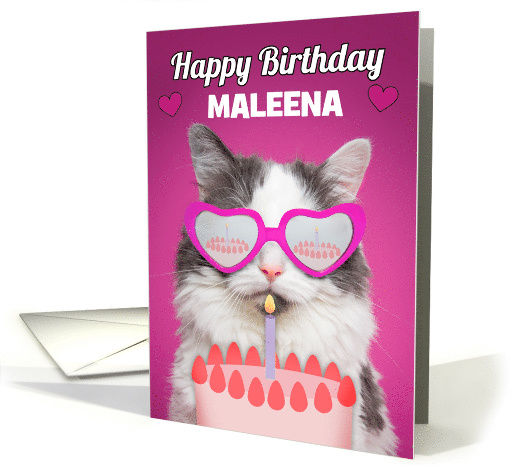 Please list any of your professional social media sites.
Facebook
Instagram
Twitter
Pinterest
What was your inspiration for your winning card? Please walk us through the process of how this card went from idea to greeting card.
I have over 11,000 photos that I have created over the years for my stock collections that I sell exclusively though Getty Images/iStock. I will sit in front of my computer and just scroll though these images until something sparks for me. My fisheye characters are some of my favorite topics in my photography collection and I love bringing that humor over to my cards. After glancing at a list of common oxymorons, my crazy geek in the orange dress seemed like a natural fit for "clearly confused" and "pretty ugly"! Don't worry, the model isn't offended! She's just me in a wig and glasses, lol!
What sparked your interest in photography? Did you start as a young child?
I remember having a camera as young as six years old. I always loved taking pictures, but I never saw it as a possible career. Fast forward to the future when I had my first child, my baby girl who is now 17, I decided to get a nice Canon SLR camera to take pictures of her. That's when it all really began.
Do you have formal training or are you self-taught?
A little of both. When I first discovered my interest in photography, I took two non-credit classes though my local community college. This was around the time that the transition from film to digital was happening. It was a bit of a struggle for me at first as I still was shooting film. Once I purchased my first digital camera is when things really started to click for me. There is nothing like seeing instant results to understand what mistakes you are making!
Have you ever/do you currently have a job other than as a photographer?
Before I discovered this career path, I worked for two different companies in their offices as a buyer in the purchasing departments. One was a metals distributing company and the other was an office supply products company. All through the years of doing those jobs, I always felt that I wasn't in the right place. I had this inner desire to be creative and there really wasn't any room for creativity in the type of work that I was doing. Today, shooting stock photography, stock video footage and making greeting cards is my full-time job. And I'm much happier!
What GCU artist(s) do you admire?
My biggest inspiration at Greeting Cards Universe is by far Sandra Rose Designs. Not only is she an amazing designer with a knack for finding niches in the industry, she's the reason for me discovering Greeting Card Universe! We met by chance though Linkedin. She noticed that I also did creative work for a living and live in Pittsburgh, PA and suggested that we get together. As it turns out, we only live about a mile away from each other! We get together on occasion to talk shop or to take a creative class.
Other artists that always catch my eye are Ron Magnes (whose profile says he's from Pittsburgh too!) Laughing Hippo Studio cards always crack me up! Betty Matsumoto-Schuch's creations of Bud & Tony the cats are so adorable. I love the humor of Ron Kanfi & Chuck Ingwersen's creations! Corrie Kuipers illustration style & designs always stand out to me. I could go on and on! There is so much talent at Greeting Card Universe!
Honest answer. Easier models, people or pets?
Whew, that's a tough one! They each have their own challenges. I think I'm going to go with models because of these options, they are the ones who actually love to be in front of the camera. But honestly, I do enjoy the challenge of pet photography. It's very rewarding when you get good results!
Looking at your storefront, up close and personal photography dominates your designs. Can you share your thoughts on how you match a photo to an occasion?
My process varies from day to day when it comes to creating greeting cards. Sometimes I will plan a shoot based around an idea and other times I will have an idea and will sift though my thousands of images to find the right fit. Most of the time, I will have no occasions or photos in mind and I will just sift though my images and wait for something to inspire me.