Wednesday, July 29th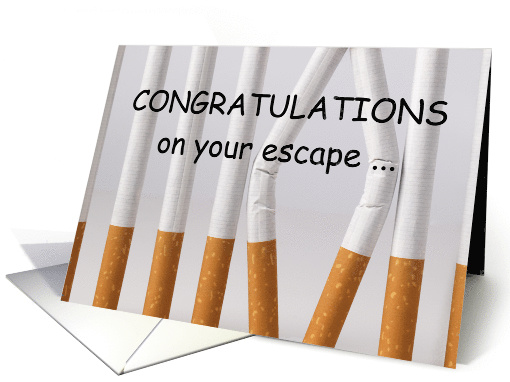 In Goslar, Lower Saxony, a region of Germany, owner of the Maltermeister Turm restaurant, Michael Windisch, came up with an ingenious solution to the government's indoor cigarette smoking ban in 2008. He drilled three large holes in an outer wall so a smoker could stick their head and hands (and cigarette) through to the outside without the smoker having to leave the restaurant, enabling him or her to stay dry and/or warm in inclement weather.
If you know someone who is trying to quit smoking, send them some encouragement with a unique Congratulations – Quitting Smoking card from Greeting Card Universe. It couldn't be easier! Just order on-line, add your personal message and we'll mail your card the next business day.
What Are Happy Customers Saying About Greeting Card Universe?
"All the cards I've received from this site have been just beautiful! Will continue to order from here and highly recommend!" - Erika – July 27, 2015