Sunday, June 14th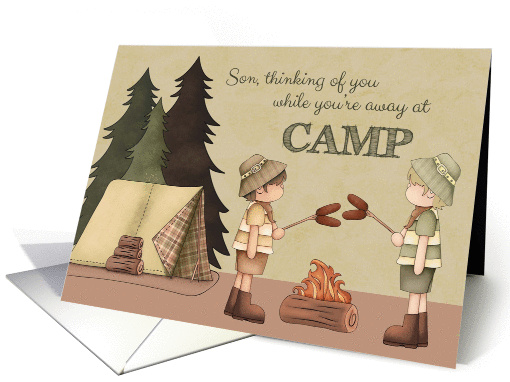 Summer is here and it's camping time! Many families send their children to camp for a few weeks to have fun, socialize with other children and learn something new. All kinds of camps for kids are available, from astronaut camp to adventure camping, but did you know there are special summer camps adults can attend? Here are a few of the more unusual:
Wine Making: Weekend courses in wine making called "Crush Camp" are available in California at a number of wineries. Adults are exposed to every stage of wine making. Most courses include a gourmet dinner. You'll usually find other activities of local interest like hot air balloon rides, etc.
Space Camp: In Huntsville, Alabama, adults can attend a 3 to 8 day Space Camp to experience living and working as an astronaut, including going on a virtual shuttle mission wearing genuine astronaut gear and using NASA training equipment.
Ghost Hunting: At the Bourbon Orleans Hotel in New Orleans, Louisiana, adults can learn the basics of ghost hunting, how to use their equipment (cameras, scanners, etc) and brush up on their technique over this 3-day course.
Greeting Card Universe thinks summer camp is great fun for children and adults! We offer Thinking of You/Summer Camp cards for girls and boys of all ages to let your campers know how much you miss them and so they can stay in touch with home. Just order on-line, add your personal message, and we'll mail your paper hugs the next day. Or order on-line and get free, in-store pick-up, usually in 1 hour, at most Target and Bartell Drug Stores.
What Are Happy Shoppers Saying About Greeting Card Universe?
"I searched and searched..in store and on line..for the perfect First Anniversary card..after getting discouraged..I found and sent the ideal card from Greeting Card Universe…It was absolutely perfect and arrived on time..The receivers were thrilled beyond..so Thank you so very much…Cost a bit more than ordinary cards..but worth every penny..!! Thaks again." - Ann – June 9, 2015