Tuesday, March 31st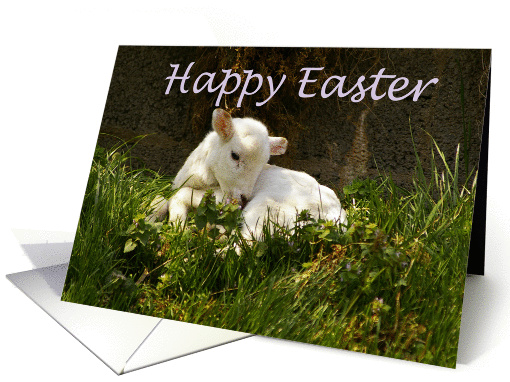 Christians throughout the world celebrate the miraculous resurrection of Jesus Christ on Easter Sunday, putting the spring fertility symbols of bunnies and eggs in second place, but other miracles are believed to have taken place over the years during this holiday. Here are a couple of the times when people have had a very personal reason to thank God when Easter came around.
In April 1954 in Oklahoma City, 9 year old Patricia Payne received a minor head injury when she was hit by a swing on the playground. She seemed fine until after she came home from a movie, fell asleep and didn't wake up. Her terrified parents took her to the hospital where she lapsed into a coma for three days. On day four, the crisis came and her father watched her die, but doctors resuscitated her and scheduled an emergency operation to remove a blood clot from her brain. The next day, Patricia woke from her coma, an Easter miracle for which her parents were thankful.
On Easter Sunday in Moscow, Idaho in 1993, high schooler Chad Pierce and his younger brother Gil were hunting squirrels. When a squirrel ran into a long irrigation pipe, Gil lifted the pipe to shake the critter loose. Unfortunately, the pipe hit an overhead power line and Gil received a massive jolt of 15,000 volts of electricity. When he fell unconscious and not breathing, Chad began CPR, but Gil didn't respond. He had no pulse. Chad carried what he believed to be his brother's corpse to the car. On the way to the hospital, Gil regained consciousness. Doctors told Chad he'd saved Gil's life. Later, their father Ward Pierce said Chad's actions and Gil's recovery were, "a plain Easter miracle."
Cincinnati, Ohio bus driver, Elmer Hambaugh, received his own Easter miracle on Good Friday in April 1980 when he noticed his bus – he'd left the engine running and the brake on – rolling toward the street. Without thinking, he ran after the bus and managed to catch hold of a sign on the rear, but slipped and fell on his stomach under the bus. Hambaugh was praying for a miracle when the heavy bus wheel ran over his left foot … and suddenly stopped. Later, doctors found that amazingly, his foot wasn't crushed, but had received only severe bruises and cuts.
Greeting Card Universe helps you celebrate the miracle of Easter with our unique Religious Easter Cards in traditional and contemporary designs. Running a little late? Buying last minute cards couldn't be easier. Just order on-line and get free, in-store pick-up – usually in 1 hour – at most Target and Bartell Drug Stores.
What Are Happy Shoppers Saying About Greeting Card Universe?
 "I discovered greeting card universe.com about 18 months ago, after not being able to find a Hannakah card at the local Hallmark Store. They had had them in previous years, though a limited selection. Greetingcarduniverse.com offers me a wide variety of cards for all occasions, including Hannakah and Passover. Also I'm able to select cards that reflect the interests of the friends and relatives that I send cards too. Example: we have friends who have Golden Retrievers, my sister in law and 2 friends love cats. The cards are just as nice as those found in local stores plus I can usually purchase them at a lower price and get free shipping." - Dianne – March 29, 2015