Thursday, January 22nd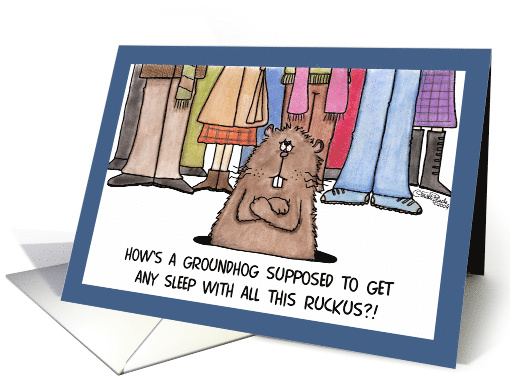 February 2nd is annually celebrated as Groundhog Day—an animal also known as a woodchuck. Just how much wood would a woodchuck chuck is irrelevant to this lighthearted holiday. Instead, the humble groundhog has become a national winter weather predictor. How and when did the association begin? Here are the answers to this question and others you may not know.
In the Beginning: Originally, Christians deemed February 2 as Candlemas Day, a time when churches distributed candles to hold back the winter darkness. In Germany, a tradition began around the hedgehog to determine if winter would end early or continue longer. When German immigrants came to  Pennsylvania in the U.S., they chose groundhogs—a more plentiful animal—to prognosticate.
A Legend is Born: The very first Groundhog Day celebration in Punxsutawney, Pennsylvania took place in 1887. The legend was created by a newspaper journalist and member of the Punxutawney Groundhog Club.
They Called Him Pete: Prior to 1952, the groundhog living on the famous Gobbler's Know was named Pete. When, an AP journalist did a story on Punxsutawney, Pennsylvania and the local weather predicting groundhog living on Gobbler's Knob in 1952, he named the groundhog "Phil" instead of Pete and the new name stuck.
The Rivals: Punxutawney Phil isn't the only groundhog with the special "ability" to let us know whether winter will last six more weeks. His rivals include Staten Island Chuck in New York, Smith Lake Jake in Alabama, General Beauregard Lee in Georgia, Shubenacadie Sam in Nova Scotia and others.
Whether winter snows and storms will last six more weeks or not, send someone a sunny smile with unique Groundhog Day cards from Greeting Card Universe. Order on-line and we'll mail your cards the next business day!