Thursday, October 16th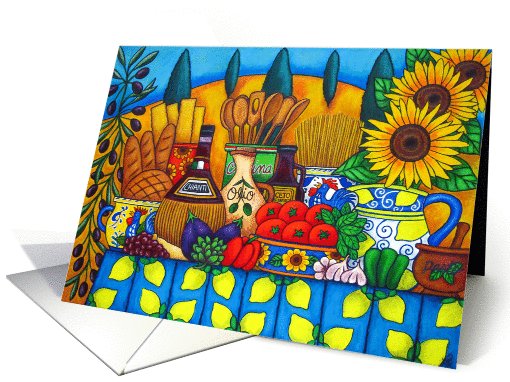 October 17 is National Pasta Day in the United States, where the average consumer munches through nearly 9 pounds of pasta per year. With a variety of pasta shapes and lots of choices for sauces, pasta is considered a culinary staple as well as nutritious and delicious.
While a popular myth has the explorer Marco Polo bringing pasta to Italy after his legendary voyage to China, the truth is somewhat less fantastic. In 1296, for example, before Polo's return, a trade in obra de pasta was already well established in Sardinia. So who invented pasta? We don't know, but we're glad they did.
Greeting Card Universe celebrates National Pasta Day and National Pasta Month with fun and unique Pasta Themed cards for birthdays and party invitations. Order on-line and we'll put your cards in the mail the next business day, or if you're in a hurry, get free in-store pick-up, usually in 1 hour, at many Target and Bartell Drug Stores.
Andiamo a mangiare!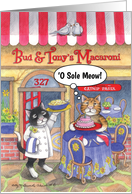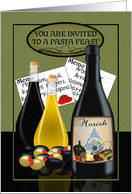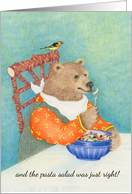 What Are Happy Shoppers Saying About Greeting Card Universe?
"Wow, I was pleasantly surprised at the service and quality of these cards. Planning ahead and buying in groups made the pricing even more ridiculously wonderful! Fast turnaround and the freedom to customize. I have found my go-to place for cards. Thanks! Signed Happy in West Michigan." – Connie Westgate – October 11, 2014