Wednesday, June 25th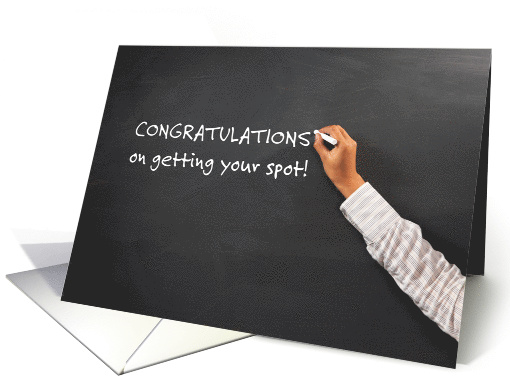 Graduating students who plan to go to college or seek further education in Medical or other schools begin making their applications as soon as possible. While it's easy to search for information on colleges on the Internet, finding the right college can still be a difficult decision to make. Here are some guides to help:
College Search Step by Step
Students can search by category and get answers and advice.
10 Steps to Picking the Right College
Common sense advice for those about to begin their search.
15 Mistakes to Avoid in Choosing Your College
Following this guideline will alleviate some of the stresses involved.
Since the costs associated with college continue to rise, students seeking financial assistance should check the Federal Student Aid website for information.
Students who haven't applied for college may find 7 Sites to Help Students Choose and Apply to College helpful.
Greeting Card Universe offers our best wishes to  college hopefuls who've been accepted to their school of choice with our collection of unique Congratulations – College/School Acceptance cards including specially designed greetings for medical, law, dental, nursing, veterinary, and other categories. Need a card in a hurry? Order on-line, get FREE in-store pick-up, usually in 1 hour, at most Target and Bartell Drug Stores.
What Are Happy Shoppers Saying About Greeting Card Universe?
"I have bought a few cards this month as I can't find them anywhere else but I am never disappointed with his site.My mother has also bought cards this month and she also thinks that the site is excellent.We will definitely continue to buy because the choice is enormous and we can always find what we're looking for."- Ross, June 23, 2014