Wednesday, December 11th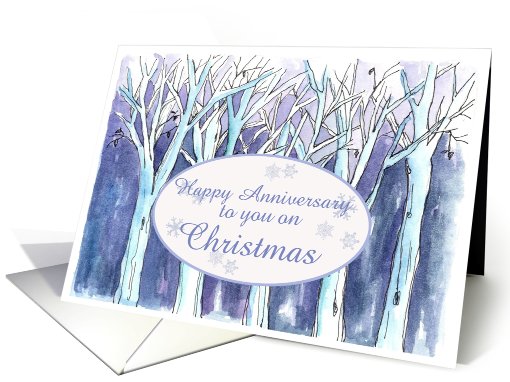 A winter or Christmas wedding can be a bride's most cherished fantasy. Pristine snowflakes, the scents of pine and candles, holly and ivy, poinsettias and roses, twinkling fairy lights, glittering ice jewels, dashing through the snow with a romantic sleigh ride. Adding festive Christmas cheer and holiday enchantment to an already magical occasion makes this a tempting time to get married.
In years to come, when family members gather at Christmas time, the season will be made even more special by the memories of a beautiful ceremony joining two hearts in a winter wonderland.
Greeting Card Universe wishes happy holidays to those celebrating a wedding anniversary at the most wonderful time of the year with special  Christmas Day Anniversary cards.
What Are Happy Shoppers Saying About Greeting Card Universe?
"I love the cards from Greeting Card Universe! I don't purchase any cards from any other source. It is impossible to find this kind of variety and creativity at a store." – Darlene, December 10, 2013