Wednesday, October 9th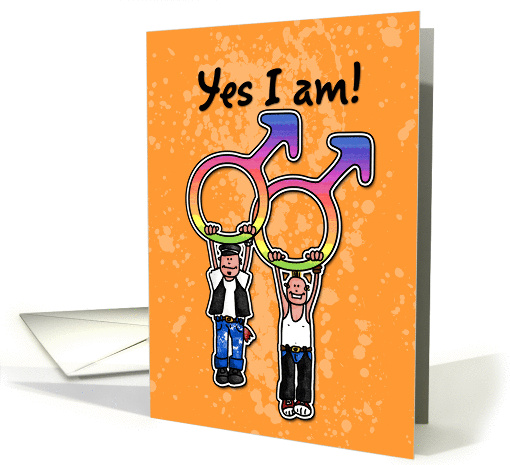 October 11 is National Coming Out Day in the United States and in countries around the world.
For many members of the LGBT (lesbian, gay, bisexual, transgender) community, "coming out" or telling  friends and family is similar to a rite of passage, a claiming of one's sexual orientation or gender identity. National Coming Out Day spotlights the civil rights issues still facing the global LGBT population and encourages awareness and action.
Greeting Card Universe offers customizable card designs for gay, lesbian, bisexual, and transgender individuals, families, and couples for most holidays and occasions including uncommon occasions like  Coming Out cards. Once you try our unique, one-of-a-kind selections and convenient service, you'll never go back!
What Are Happy Shoppers Saying About Greeting Card Universe?
"This was easy, no hassle and the card looked real nice. My partner received it the day of our anniversary and it was great! It took 5 days (two were Saturday and Sunday) would do this again, so simple." – Helen, October 8, 2013