Wednesday, July 3rd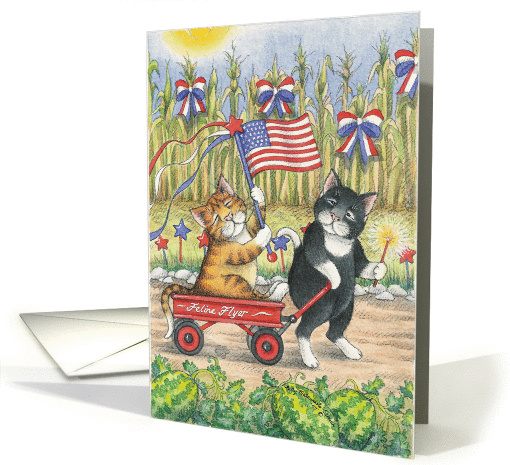 The Fourth of July is the United States'  Independence Day, celebrated throughout the country from coast to coast with fireworks, barbecues, and trips to the park or beach. Patriotic Americans display the flag with pride. But why is the "Stars and Stripes" colored red, white, and blue?
When the American flag was adopted by the Continental Congress in 1777, the colors weren't assigned specific meanings. However, the Great Seal of the United States of America (see above) contained these colors which did have significance.
Red stood for valor and hardiness.
White stood for innocence and purity.
Blue stood for justice, perseverance, and vigilance.
What about the stripes and stars themselves? The 13 stripes represent the 13 original colonies that won their independence from Britain. The 50 stars symbolize the 50 American states.
How should you display an American flag or properly dispose of a damaged flag? Learn more about flag etiquette here.
Greeting Card Universe wishes all our friends a very happy and safe Fourth of July 2013! Need last minute Fourth of July cards? No problem! Just use our free service. Order on-line and pick up your cards—usually in 1 hour or less—at most local Target and Bartell Drug Stores.
SPECIAL: Order 5+ cards, get 10% OFF AND FREE SHIPPING IN THE US! Use code 2013JULY10
What Are People Saying About Greeting Card Universe?
"Very seldom do I find cards that convey my personal heartfelt messages that fit perfectly every special occasion or event. The quality of the card stock used and the outstanding workmanship on the finished card made my special messages even more special." – Marta, June 30, 2013