Monday, April 29th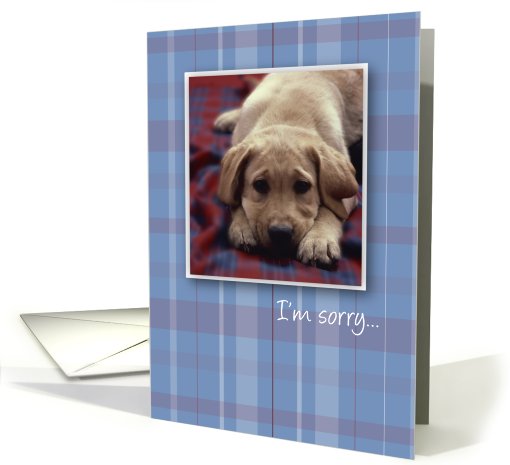 Even between close friends or family members, mistakes and misunderstandings happen.  People get angry and frustrated. Arguments and resentment can result.  Don't wait to maker amends. What's more important – the relationship or being right? When you need to say, "I'm sorry," there are a few simple steps to making a sincere apology.
Put aside defensiveness and pride.
Avoid the temptation of justifying yourself or explaining what you feel are mitigating circumstances.
Accept responsibility for your actions. Hold yourself accountable.
Acknowledge the hurt feelings. Don't let them fester unresolved.
Ask for forgiveness and ask what you can do to make amends.
Let it go.
Step up, own your mistake,  and let Greeting Card Universe help with unique Apology/I'm Sorry cards that give you a good starting place to speak from the heart. Need a last minute card? Order on-line, get free in-store pick up at most local Target stores, usually within 1 hour.
SPECIAL: Order 5+ cards, get 10% off and free shipping in the US! Use code 2013APR10 at checkout
What Are People Saying About Greeting Card Universe?
"You never fail to deliver the goods. Lovely cards and a fair price & great service. Will continue to shop with you as you don't disappoint."- Lorraine, April 25, 2013